Business Law
Our practice is devoted to providing peace of mind to small businesses operating in Nevada. Our Las Vegas small business attorneys can provide strategic counsel for a full range of legal services; from business formation, applying for Las Vegas business license, licensing issues, ordinances, negotiating with City or County officials, annual filings, filing Nevada commerce tax, business and commercial real estate contracts, financing and operating agreements, and more.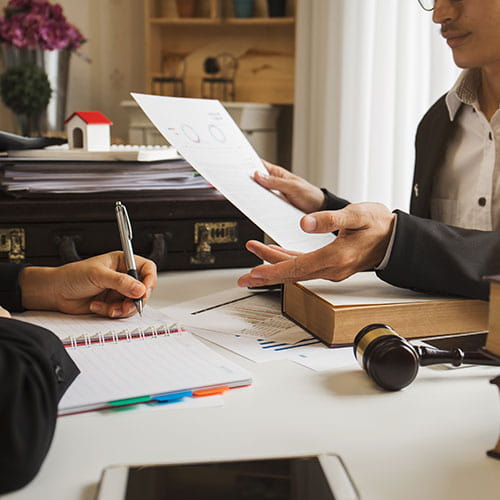 LAS VEGAS BUSINESS ATTORNEYS
Our Las Vegas business lawyers are well versed in all of the legal matters that can worry a small business owner like yourself. We consider ourselves to be your partners and look to create long-term relationships. You can count on us to help you with any legal issues you may face.
For the Good of Business
Small business owners, entrepreneurs and even enthusiastic individuals who want to start a business in Las Vegas, Nevada, deserve the highest caliber of legal counsel and representation.
Allow us to provide it.